Thank you for Sponsoring!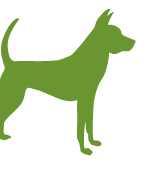 The Story of Jada
I am Jada. I used to live on the mountain with my friends. My first encounter with Mary was when she did the TNR (Trap Neuter Return) where we were living. Living on the mountain was very harsh and we were always hungry and scared. The factory workers nearby often abused us which made our lives even harder. We were always on the run to avoid them but our main source of food, garbage, was always near them. These workers would hurt us, abused us and chased usaway.

I noticed there was a group of humans who were very different. From time to time, they would come with clean food and water. At first, I wasn't sure what this was all about. It took about a year before Mary could get close enough to get me with slip leash.

You see, being careful was how I survived my early years. It's now difficult for me to trust people especially men, but I am trying hard. Mary and some of the people at Mary's Doggies are the only people who I trust. You can never be too careful.

I am very happy with where I am. I love staying with Mary and hang out with my friends. Mary told me I can stay with her forever and life cannot be better than this.

Word from Mary:
Jada is a special girl. It took her awhile to warm up but now she is very sweet around me. She will let me pet her and give her belly rubs. She is still extremely fearful towards strangers especially men due to her history. Her condition is not ideal for adoption and she is now a permanent residence at Mary's Doggies.



我的名字叫做Jada,之前和朋友在山中流浪。我第一次遇到Mary的時候,她在實施TNR(幫流浪犬節育,放回原本找到的地方)。山中的生活艱難,我們總是在飢餓和恐懼裡尋找生路。附近工廠的人常常毆打虐待我們,讓原本困難的日子過得更艱辛。我們到處遷移,試圖逃離他們的魔掌。可惜我們維生的水、食物和垃圾離他們很近。這些工人會毆打、虐待、並將我們趕走。

我注意到有一群很不一樣的人。他們經常會提供我們乾淨的水和食物。一開始,我不太確定他們想要什麼。經過了一年,Mary才終於能靠近我,用套繩救援我回她的園區。
多年的流浪生活,讓我養成小心謹慎的習慣。我很難再度相信人類,尤其不相信男人。Mary和她的團隊是我唯一信任的人類。我很努力想要相信外人,卻總忍不住用防備的雙眼檢視世界。

在園區的生活很快樂,我有朋友可以玩耍,也很喜歡和Mary住在一起。Mary告訴我她願意一輩子養我。謝謝她給了我夢寐以求的生活。
Mary的話:
Jada是個特別的女孩。她花了一段時間才對我卸下心房。現在的她在我身邊是個小甜心,會主動讓我摸她,也會讓我幫她抓肚子。她的成長,讓她對陌生人充滿防備,尤其是對男人。她的防衛心不適合送養,我們決定讓她成為園區的固定成員,與我們居住一輩子。